Bowls in stock - Next Day Delivery
Free Shipping To UK When You Spend Over £50
Exceptional Customer Service Guaranteed
FACTORY SHOP, VISITOR CENTRE & FACTORY TOURS
217 BERNARD STREET, GLASGOW, G40 3NB
OPENING TIMES: MONDAY - FRIDAY 9.00AM-4.30PM
SATURDAYS 9.00AM-1PM
TEL: 0141 554 5255
E-MAIL: SHOP@TAYLORBOWLS.COM
4**** RATING FROM
VISIT SCOTLAND
SHOP & VISITOR CENTRE - Receive a warm welcome when you come and visit our Factory Shop & Visitor Centre in Glasgow. All our products are on display and available for you to try. Discover more about the history of the Company and the game of bowls!
INDOOR RINK - You can try all our bowls on our laser levelled indoor rink. Expert advice is on hand to make sure you are playing with the correct size and model of bowl for your game!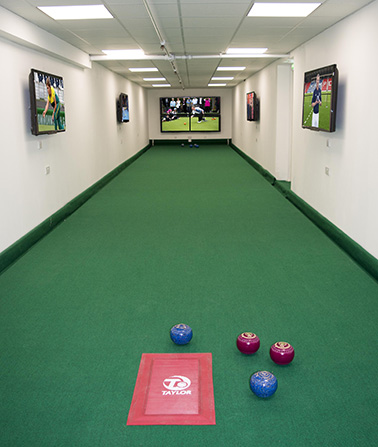 FACTORY TOURS - Experience first hand how our bowls are created by booking a factory tour, which will allow you to discover the intricacies of our production process! Please call us on 0141 554 5255 or email us at info@taylorbowls.com to book a time!

Find us here:
Taylor Bowls Ltd
217 Bernard Street
Glasgow, G40 3NB