Bowls in stock - Next Day Delivery
Free Shipping To UK When You Spend Over £50
Exceptional Customer Service Guaranteed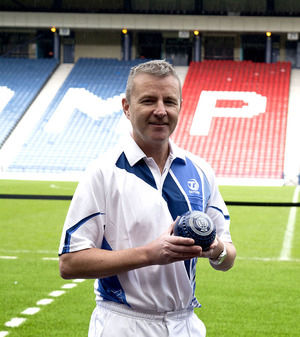 Official SFA Supplier
9th March 2016
Taylor Bowls and the SFA are pleased to help launch the first Scottish National Team branded Bowls manufactured by the famous Taylor Bowls.
Proudly featuring the official Scottish National team logo, players and lawns up and down the country can now show their support to all our national teams.
David Gourlay, the Head Coach who led the Scottish bowling men's team to Gold in the singles, pairs and fours at the 2014 Commonwealth Games in Glasgow, visited Hampden Park to help with the launch.
He said: "I am delighted to support Team Taylor and to introduce the Scottish team logo on to a bowling product made here in Scotland."
Back to News